Monday - Friday
8:00am - 7:00pm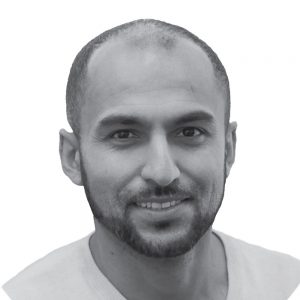 Dr Elmezughi has practiced as a family physician in different settings since 2002, including rural emergency medicine, occupational medicine in the setting of oil and gas industry, also in the Canadian forces as a military physician.
He sees his experience as a strength in the provision of an injury management service whose focus is functional recovery (that is, a return to work and private life productivity) through the OIS program offered through WCB AB.
He has a comprehensive understanding of the various issues and complexities surrounding the medical management of patients following an occupational injury or illness and also those of a non-occupational nature.
He puts strong emphasis on the importance of understanding individual employee roles, various workplace cultures and the importance of communication with relevant stakeholders.
Combining this diverse experience with various training and certifications obtained in occupational medicine, which include being a Professional Supervisor of audiometric testing and Medical review Officer, enables Dr Elmezughi to practice occupational medicine to ensure you a safe return to work at the earliest and most appropriate time.