Monday - Friday
8:00am - 7:00pm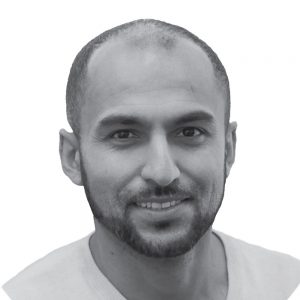 Dr Elmezughi is a graduate from Al-Fateh University Tripoli, Libya where he finished his medical training.
He actively practiced medicine in Canada following his graduation. For the first 3 years of his career, he practiced mostly rural emergency, hospital and family medicine in Eastern Canada.
Dr Elmezughi eventually transitioned to urban practice in AB in early 2006.
Dr Elmezughi is a board-certified family medicine physician with a over a decade of experience in providing primary and preventive healthcare services to adults and children. He is proficient in managing and coordinating care for complex patients with chronic illnesses including diabetes, cardiovascular disease, metabolic syndrome, obesity, cancer and behavioural health issues. Fluent in both English and Arabic, Dr. Elmezughi prides himself on the excellent rapport he is able to develop with his patients.
Dr Elmezughi continues to practice office based family medicine, with special interest in occupational medicine and till Aug 2017, he provided emergency medicine work through the Urgent Care facility in Airdrie.
Other Qualifications:
Certified MRO, Supervisor of the audiometric monitoring program and an Associate of the Canadian Board of Occupational Medicine.