Monday - Friday
8:00am - 7:00pm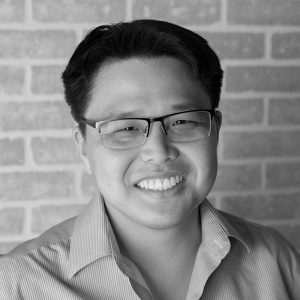 Dr. Charles Wang grew up in Calgary, and practices family medicine with a special interest in dermatology. He obtained his MD from the University of Alberta, in Edmonton, and completed his Family practice residency at Memorial University, Newfoundland, where he focused on rural medicine and procedures.
He trained with numerous dermatologists, and GP-dermatologists in Alberta, Ontario, B.C., and Newfoundland, including a full year of training in medical and cosmetic dermatology with Dr. Jaggi Rao, the former program director for the Dermatology program at the University of Alberta.
During his training, he had has authored numerous articles in E-medicine, Journal of Cutaneous Medicine and Surgery, as well as several chapters in books such as 'Healing the Skin'. He has been an invited speaker for local physicians, the CFPC , other allied healthcare workers, and the general public. He has also served as a peer reviewer for scientific journals, such as the Journal of Cosmetic and Laser Therapy.
Dr. Wang also lends his expertise to various other organizations. Most recently he acts as the medical director of Rx Derm -an initiative designed to improve pharmacist access to dermatological care, and Fillers by Pam -a prestigious and highly skilled cosmetic clinic.
Visit Dr Wang's website for more information. Dr Wang is also a practitioner at the Salt Water Sport & Spa