Tammy Paulgaard-McKnight
Dr
Airdrie Medical Clinic
Information Desk
403-948-3109
Book an Appointment
Monday - Friday
8:00am - 7:00pm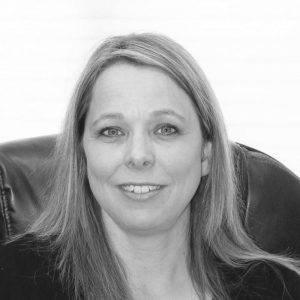 Dr. McKnight graduated from the Faculty of Medicine at the University of Calgary in 2002 and completed a Rural Family Medicine Residency at the University of Alberta in 2004. She is a member of the Canadian College of Family Physicians and has spent most of the past 13 years working in Southern Alberta. During this time, her practice has been very diverse including full scope office based family practice, Emergency Room appointments in several regional and rural health centres, and rotations in the Airdrie Urgent Care Centre.
Over the past several years, Dr. McKnight has transitioned her practice to a more Occupational Medicine Focus. She devotes a large portion of her practice time caring for injured workers through the Occupational Injury Services (OIS) program. She is particularly interested in musculoskeletal injuries and mental health concerns. She firmly believes that meaningful work is an important part of rehabilitation, regardless of where the worker was injured, and works collaboratively with the worker, employer, and insurer to facilitate a timely and safe return to employment. Using her knowledge, training, and experience gained from "Return to work planning following prolonged absences", she has provided return to work assessments to a private company as part of their disability management process. She also has an interest in Aviation Medicine, having served as a Civil Aviation Examiner for Transport Canada since 2013.
Dr. Mcknight has continued to build her profession competencies within Occupational Medicine over the past several years. In April of 2017, she will complete her two year course in Foundations in Occupational Medicine. She is a certified Medical Review Officer (M.R.O.) and is also designated as a Professional Supervisor of the Audiometric Monitoring Program. She has attended numerous conferences and workshops across North America with the focus on workplace injuries, disability management, and recognition of limitations in safety sensitive positions.
Administratively, Dr. McKnight has served as the Medical Director for the Highland Primary Care Network since 2012. She is certified in Prosci Change Management and has attended numerous workshops focusing on Health Care Innovation and Leadership.